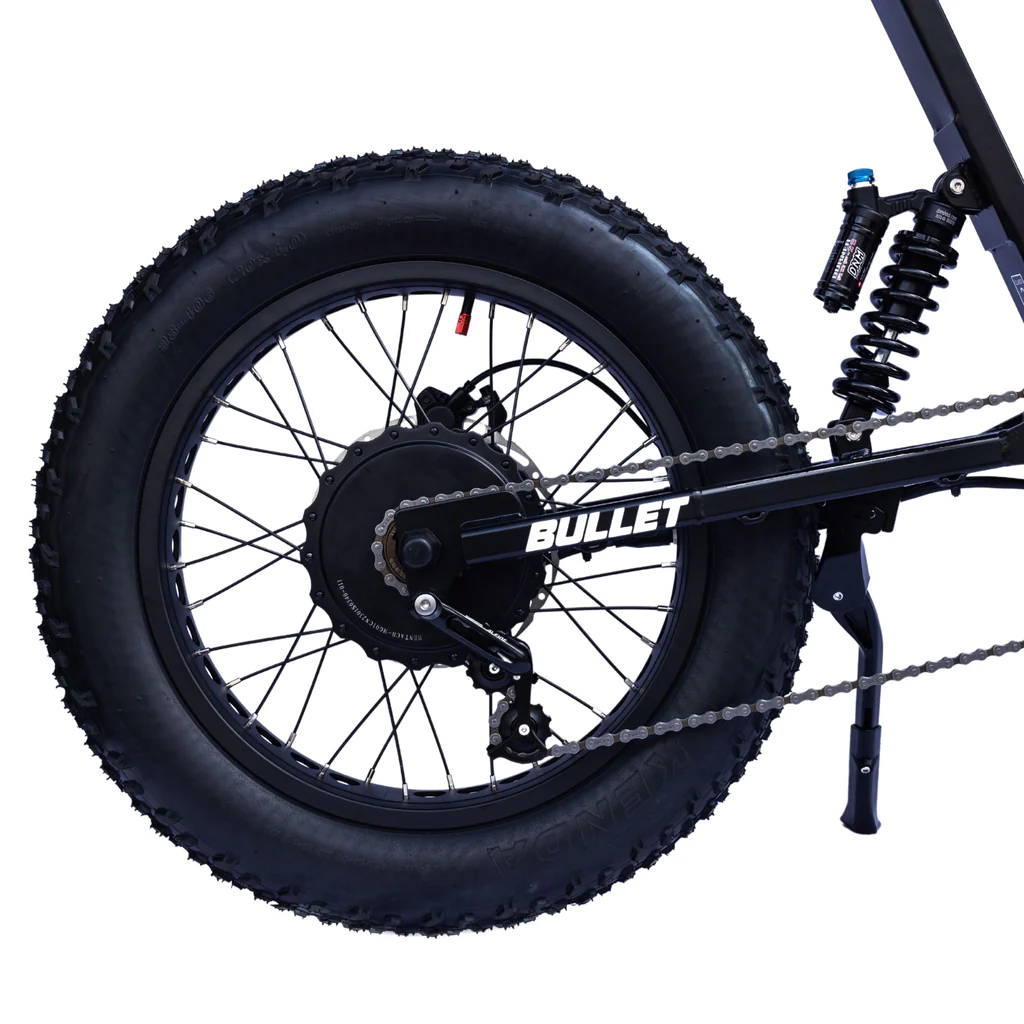 Tuned to P-51's unique riding style, our power unit delivers 750W nominally and a remarkable 1800W peak power, thanks to robust stainless steel gears that ensure outstanding torque.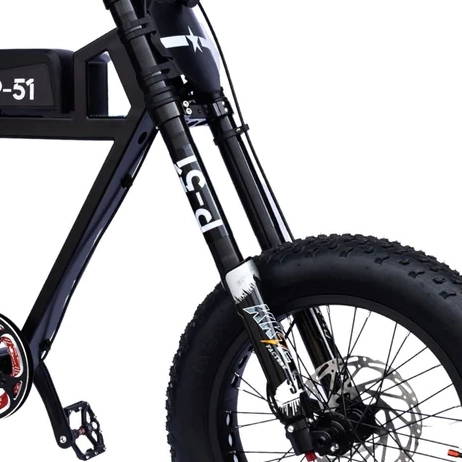 Suspension is at the core of P-51's mission to create a better bike. The Bullet is equipped with 27 inch downhill front forks offering 200mm of travel with adjustable compression and rebound.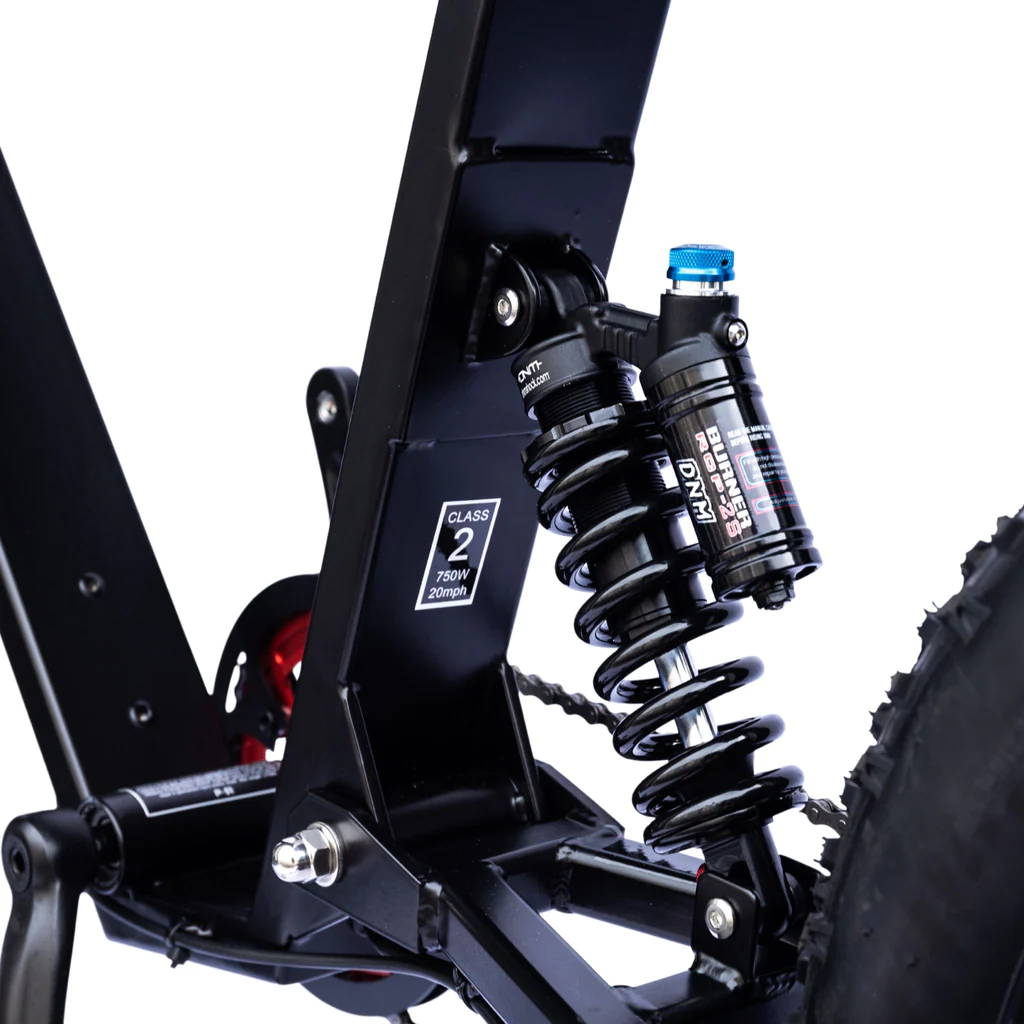 The patented design and angles of our frame allows for our suspension to have the max amount usability and travel. With 140mm of rear wheel travel helping to conquer every bumpy road or rough terrain.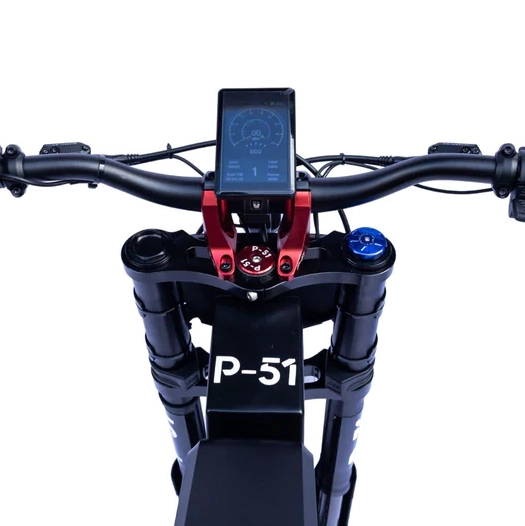 Our LCD display screen provides riders with essential information like speed, odometer, voltage, battery level, trip meter, and run time. Plus, it offers two display modes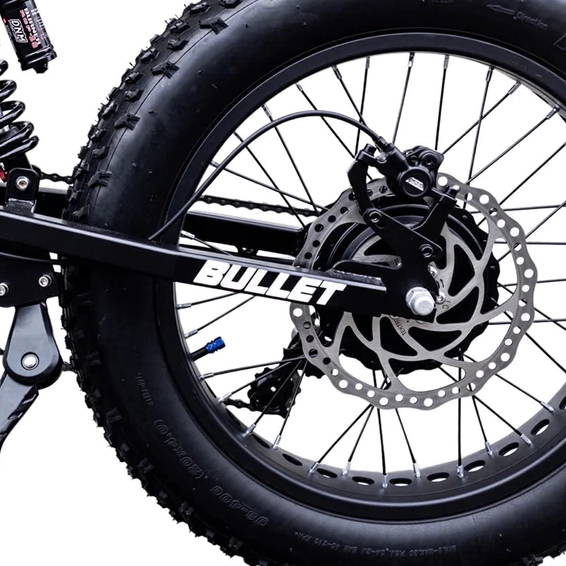 Tektro E-comp Agura dual piston hydraulic brakes with 203mm oversized disc rotors, front and rear, offering superior stopping power.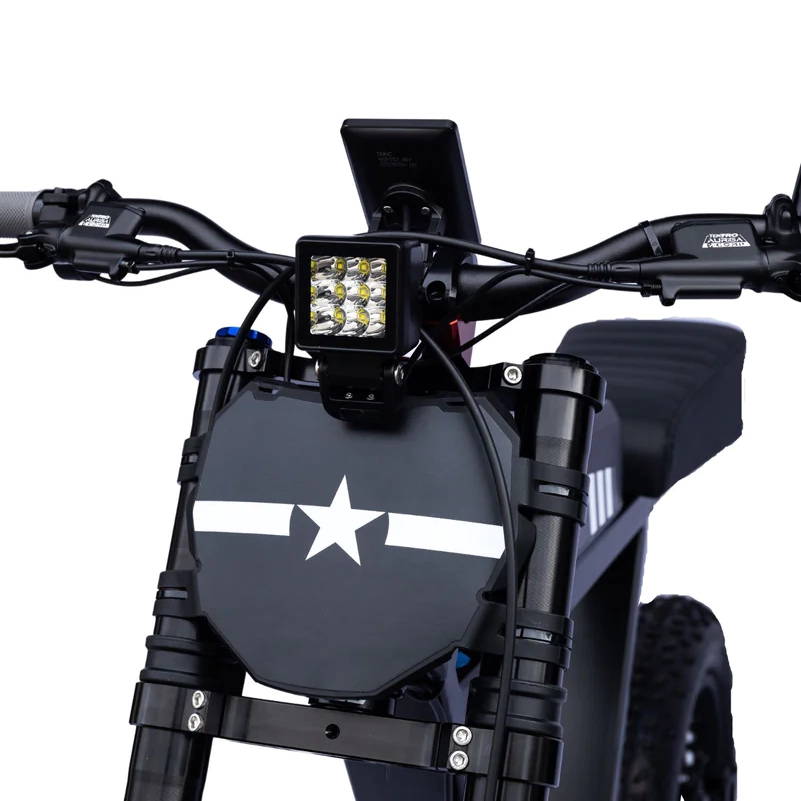 Unlike most e-bikes, the P-51 features an integrated 12-volt system that powers a robust 1900 lumen LED front headlight, delivering exceptional nighttime visibility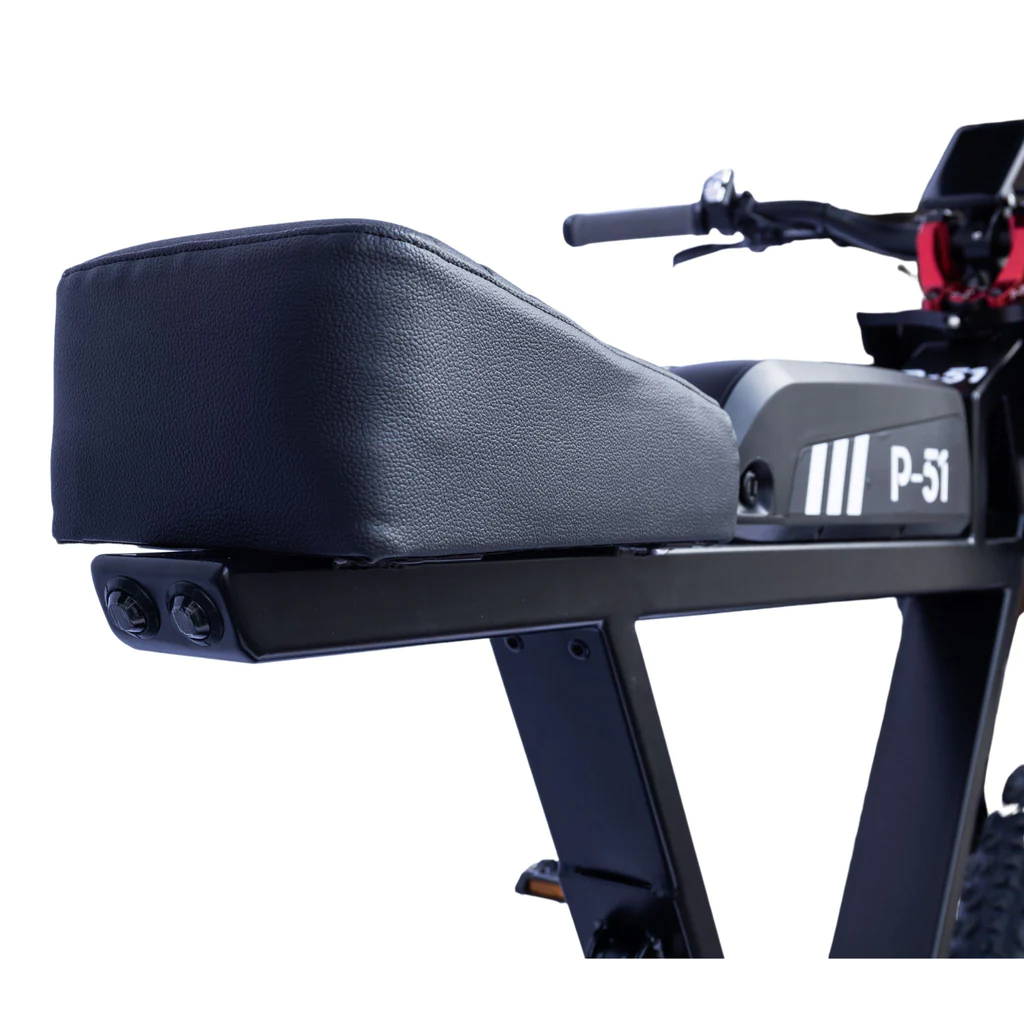 Seamlessly integrated into the frame, our dual-phase tail lights provide both running and brake light functionality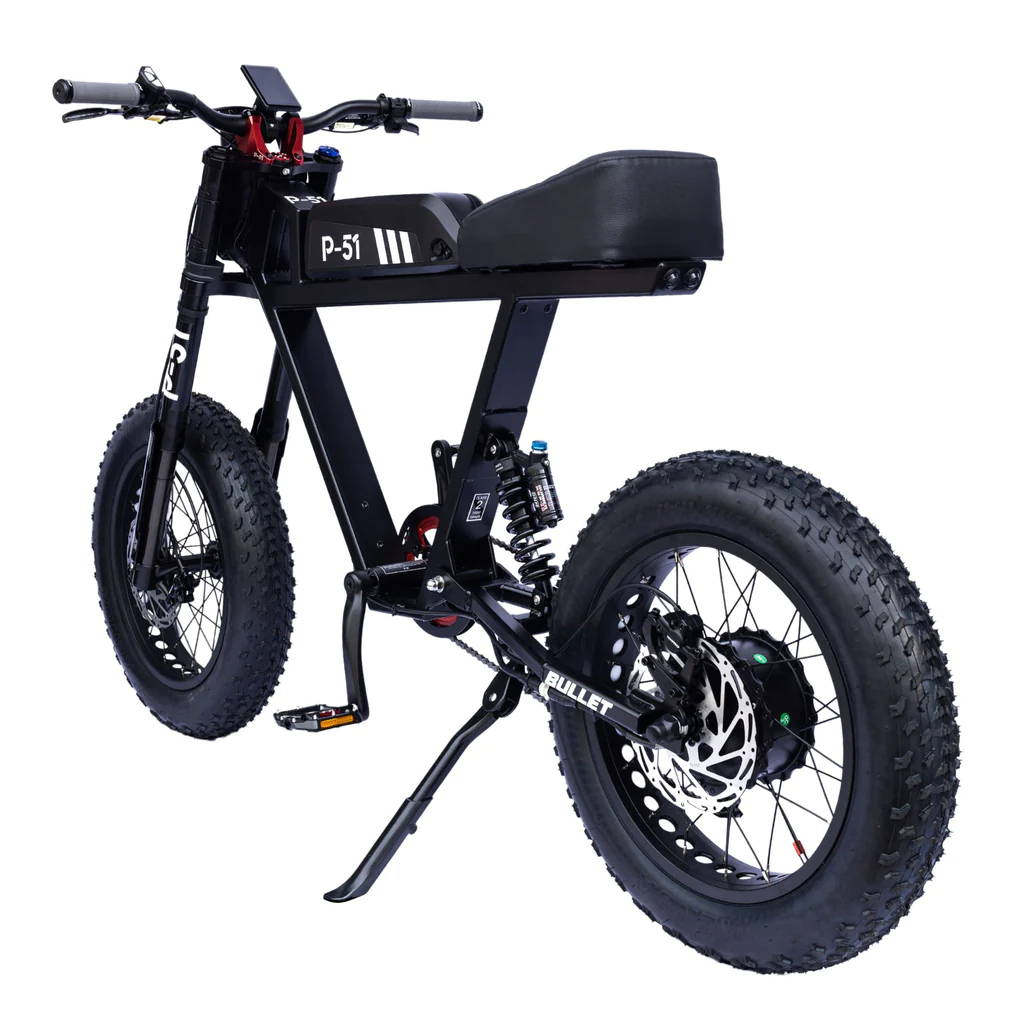 Experience all-day comfort with our high-density foam seat cushion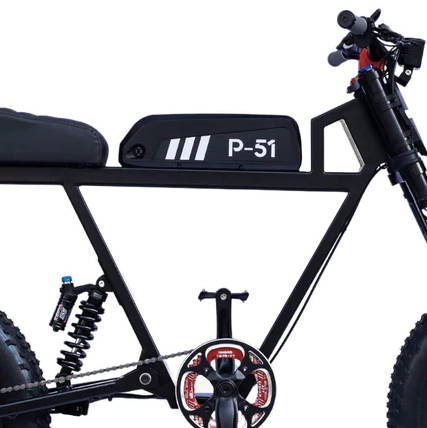 48 volt - 20 AH lithium-ion battery using 21700 LG cells with an estimated range of 40+ miles on throttle only (varies due to riding style)
unparalleled performance, comfort & style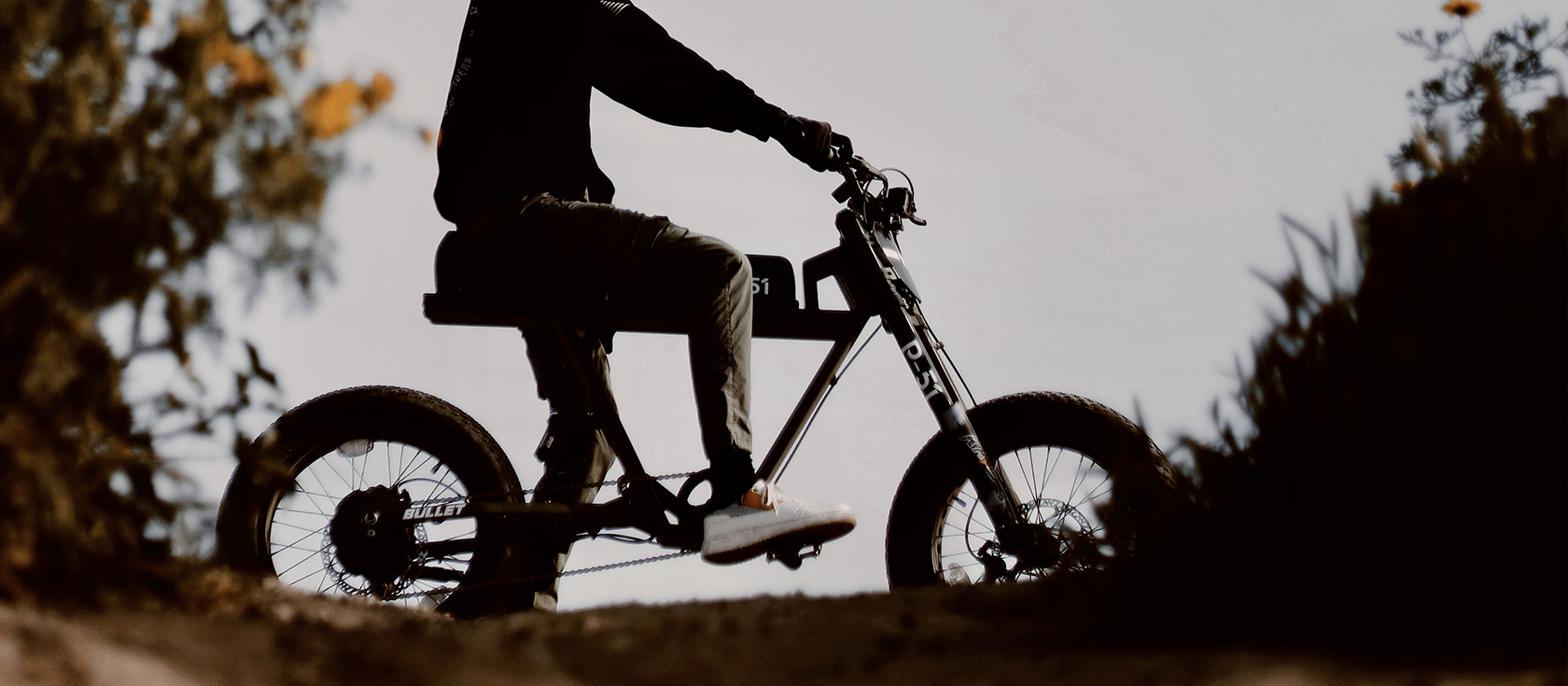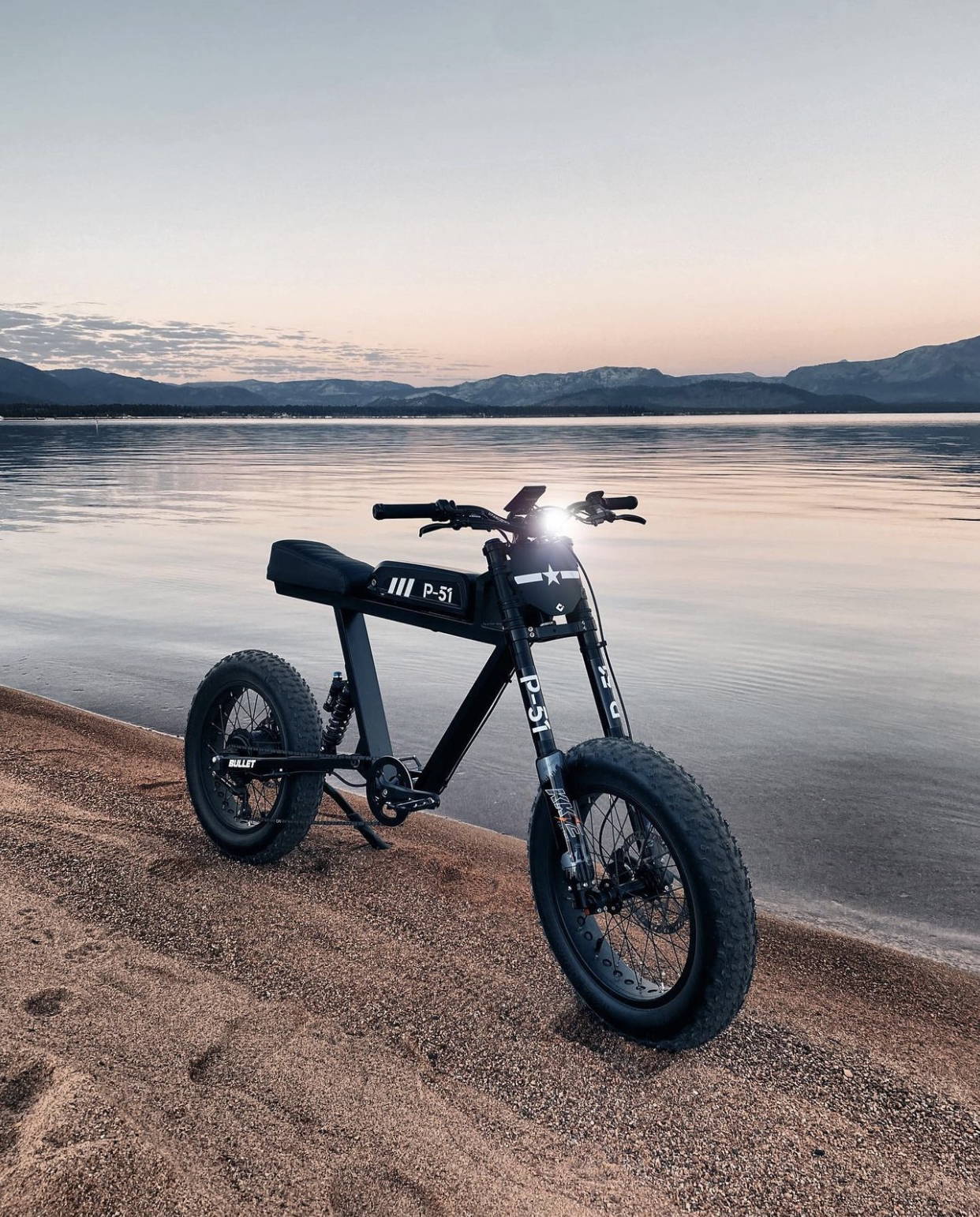 BUILT BY RIDERS FOR RIDERS
Fully adjustable suspension that allows you to ride where you want.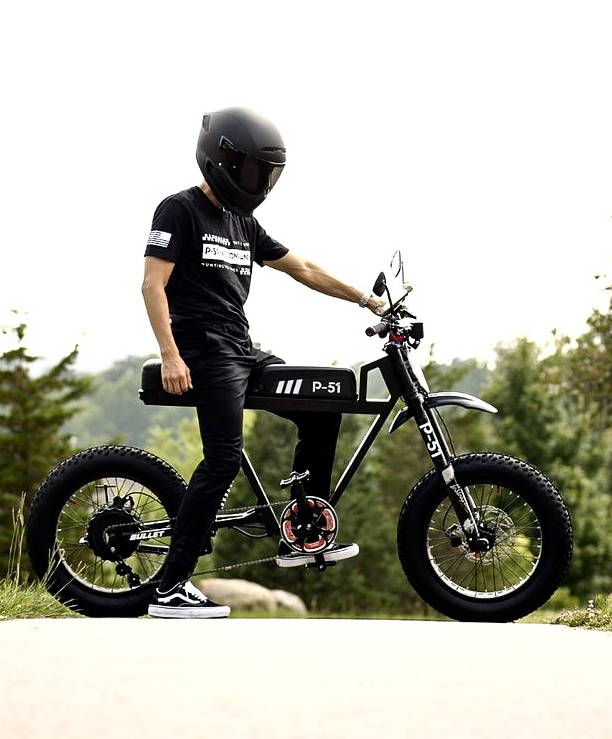 Beginner to E-bike enthusiasts
Whether you're a casual biker or hardcore enthusiast, the Bullet is a great E-bike for all riders. Our E-bike can go a long distance for those commuting to work or school and it's street legal.
It's also perfect for those who want a versatile E-bike that can ride in the mountains and other terrain during their weekend adventure.
Great bike, very fun to use. Only downside is control panel is hard to access if your looking to upgrade the motor.
It's a nice bike but way overpriced.
Awesome ebike!
I'm very satisfied with my purchase of the p51 bullet . The build quality on the bike is excellent . High quality parts and you can tell a lot of time and testing went into building this bike . Suspension is out of this world and blows all my other ebikes out the water . This is my new favorite bike to ride . Already got tons of compliments from fellow riders . Highly recommend this bike . You guys rock!